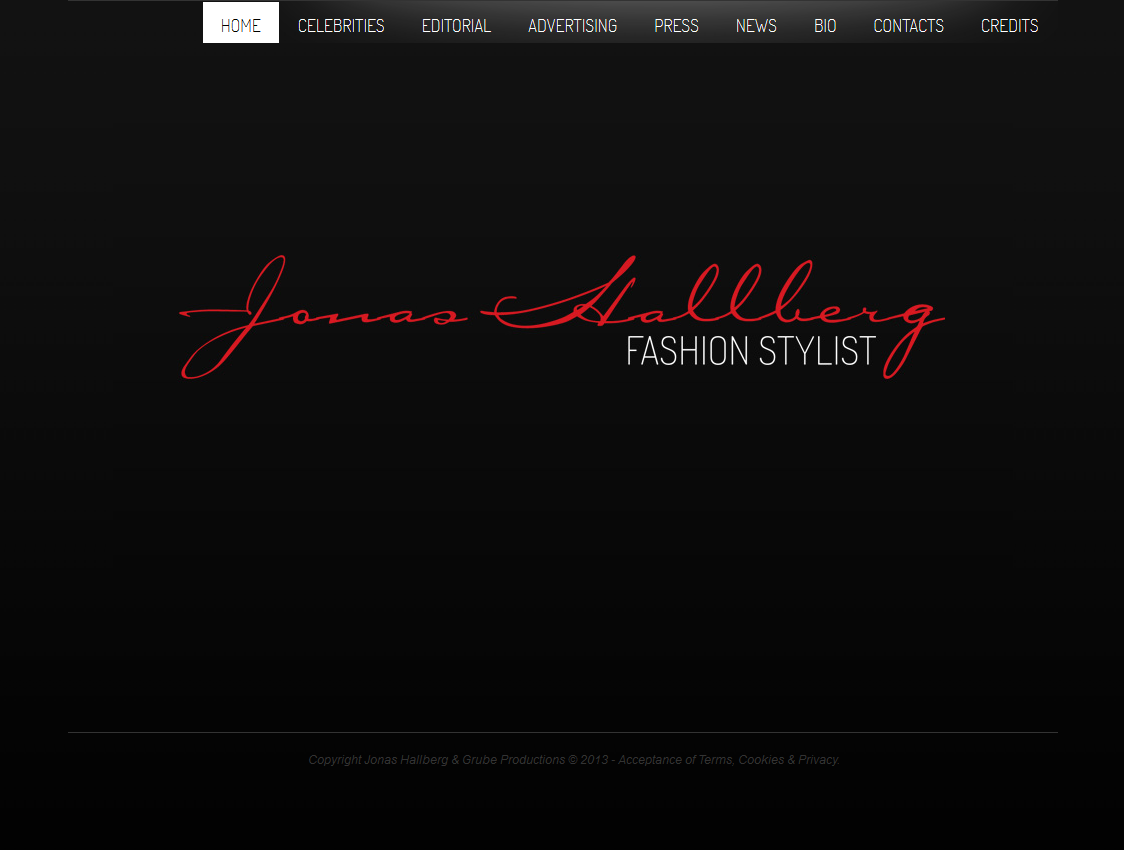 The official website for the fashion stylist Jonas Hallberg, also known as "Superstylisten" or "StylistJonas" and as the program host on TV3 - Top Model together with Izabella Scorupco. Done in 2011.
Together with Mr. Hallberg collect all content from previous and upcoming work to create a fab portfolio, showing of his jobs and apperances in an official capacity to future employers, engagements and fans, tons of fans.
Made with WordPress and NextGen Gallery. Special template for pages and tightly connected to Facebook and Twitter by automated processes.
Constructed the site from scratch with a very plain template. Changed NextGen gallery and did a lot of special design elements. Additionally tons of image editing/refreshing of all photo content, since all was collected from different agencies. Did the hosting setup and site/content management. 
Also designed and printed a postcard for launching the site.
Oh, and I did the logo... again ;-)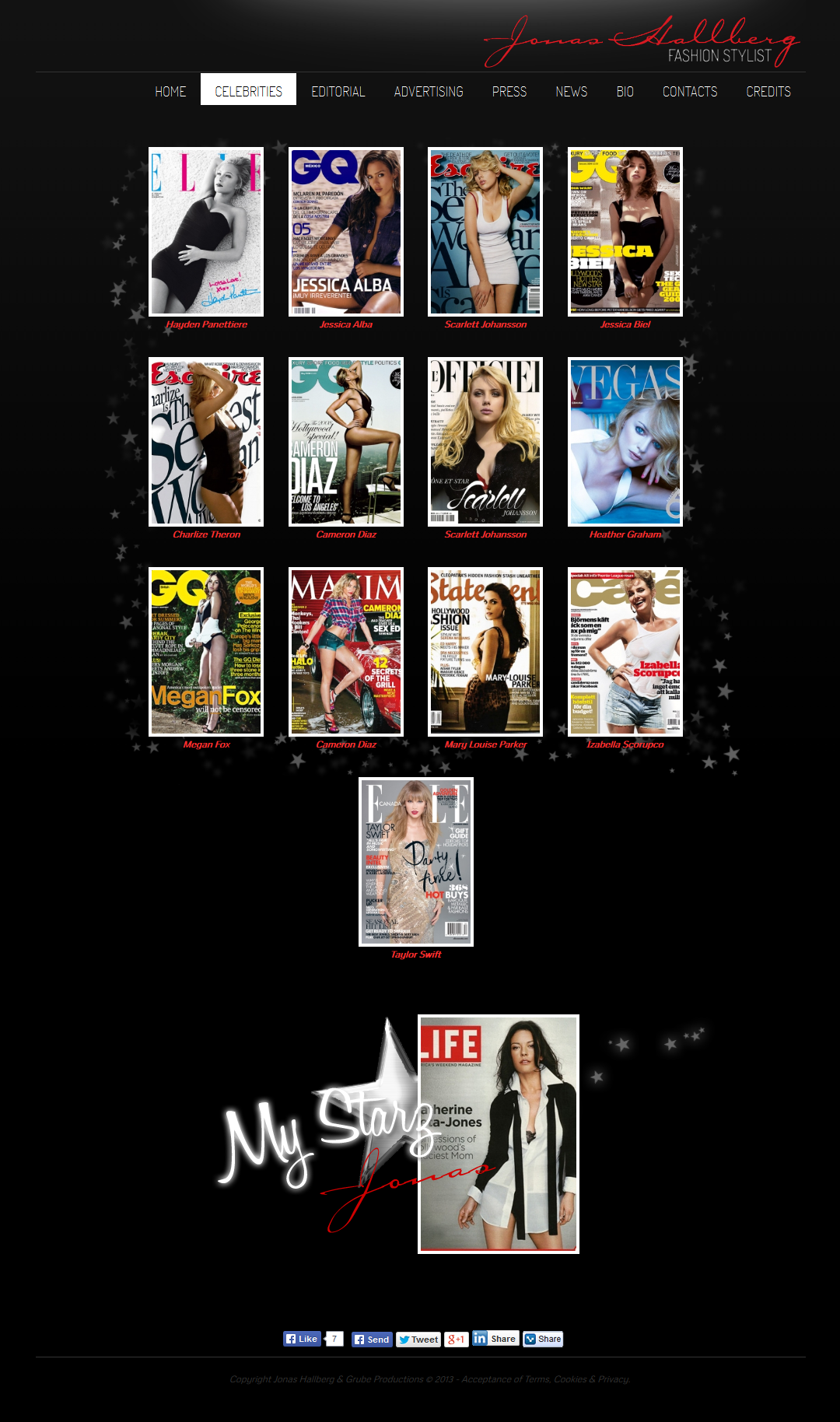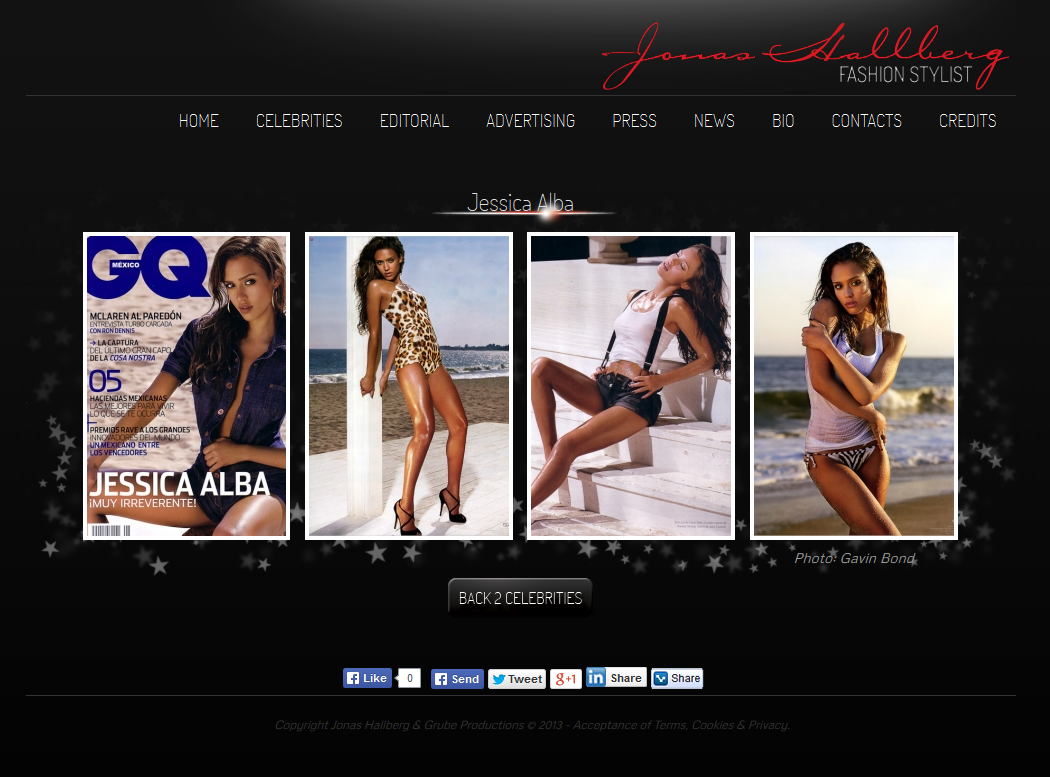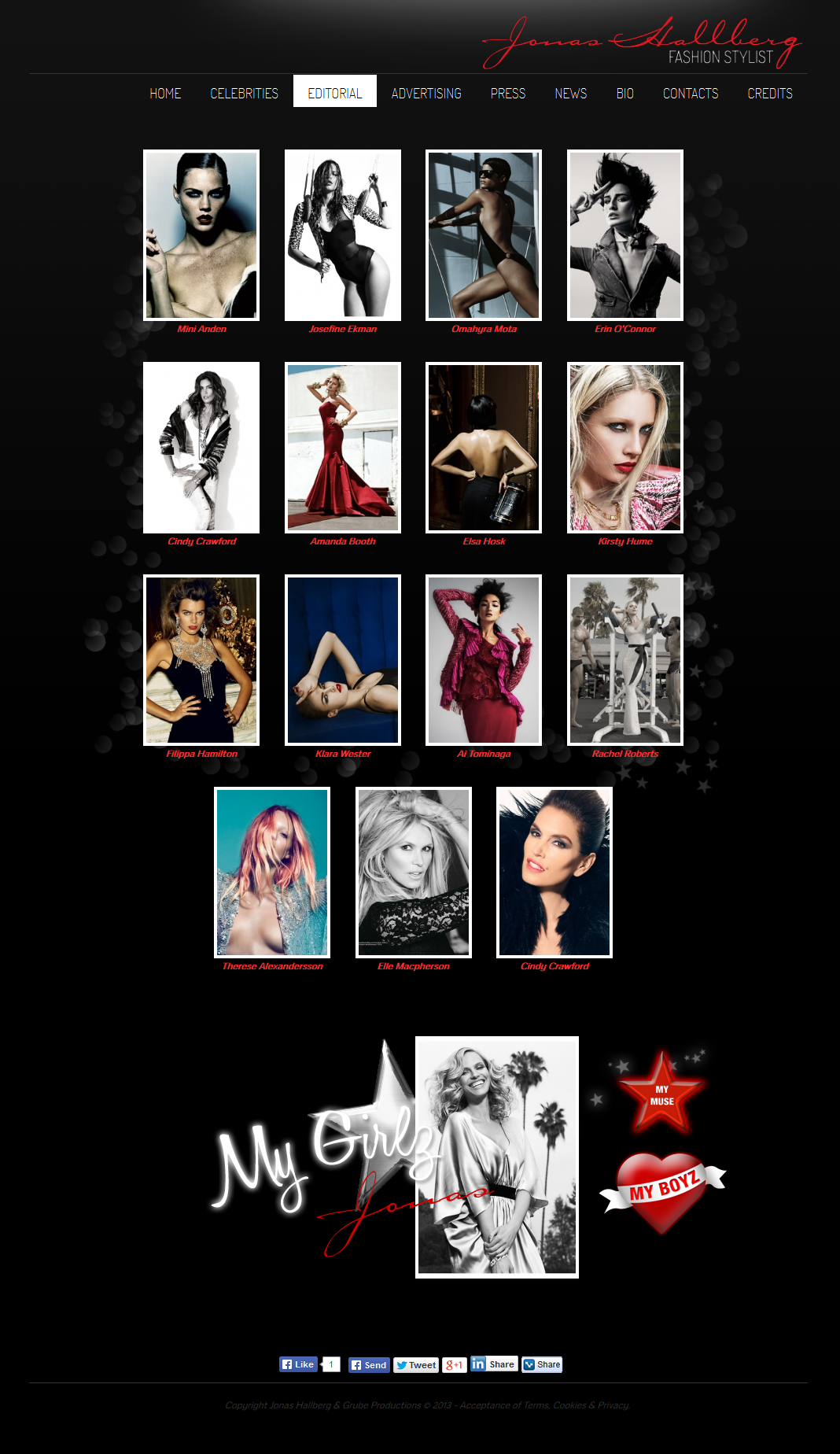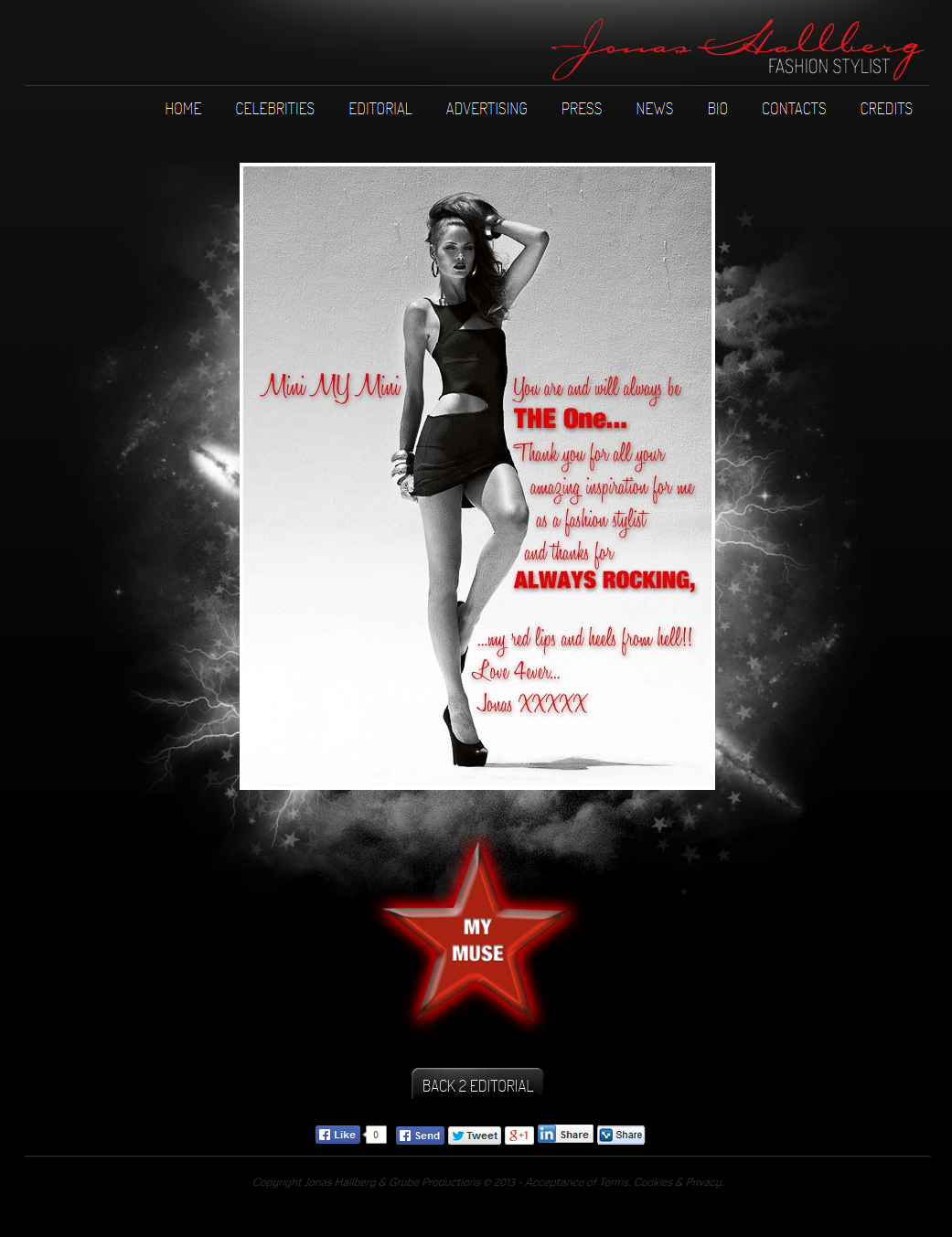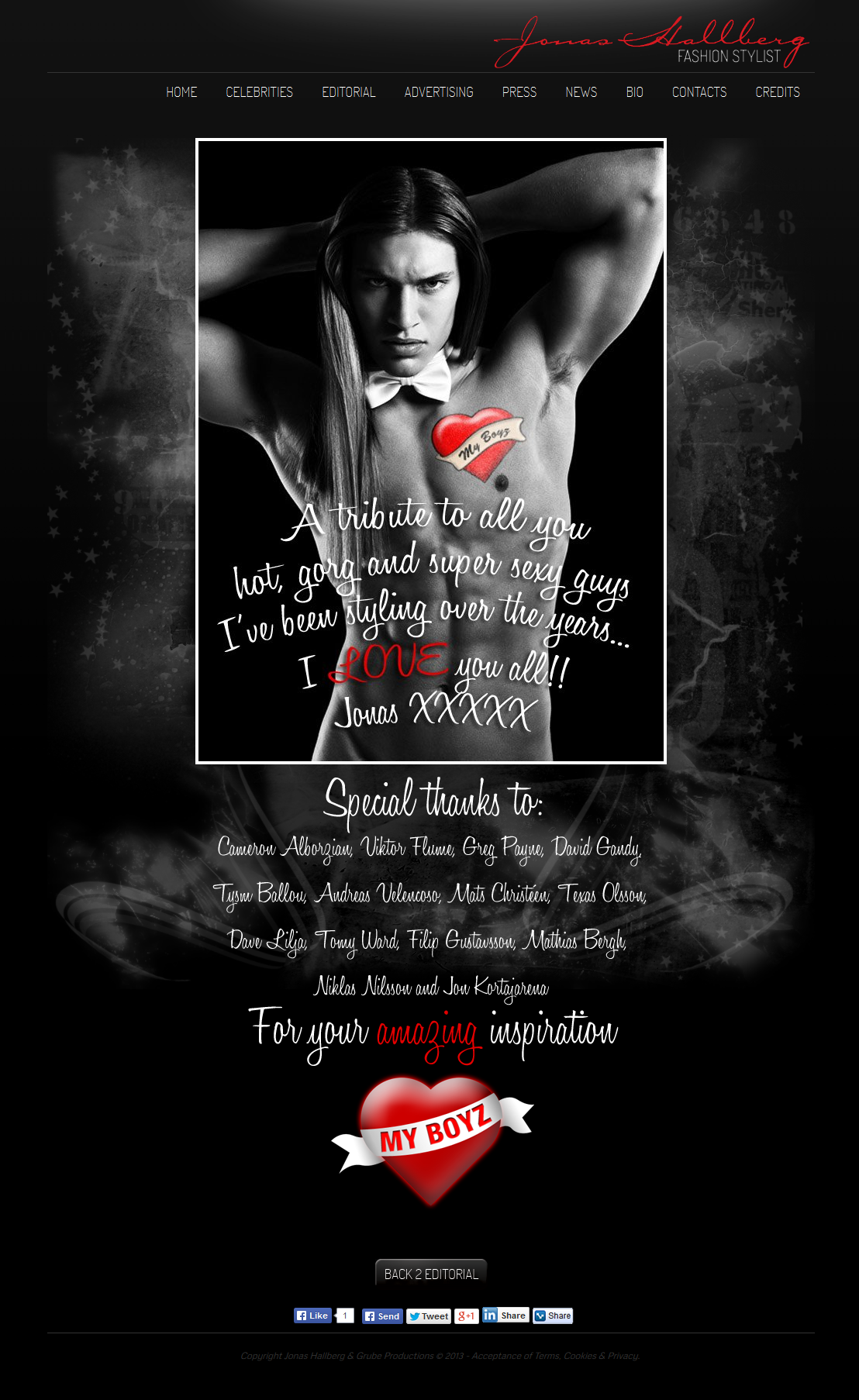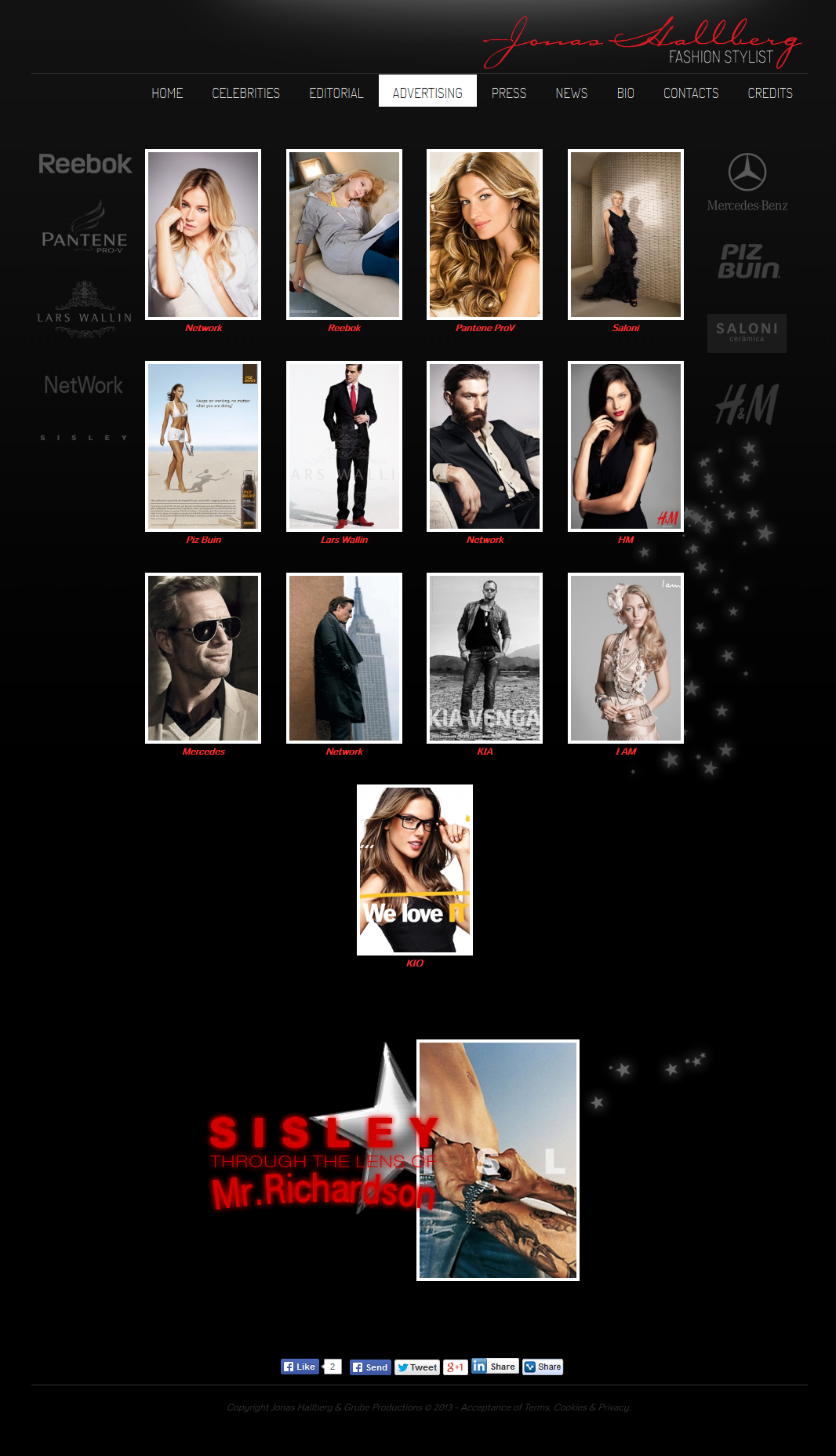 Blog roll - News
We did a similar for "Press" because we wanted to separate News about the person Jonas Hallberg and the Press announcements/interviews.

Postcard to introduce the site.
The palm trees are Mr. Hallbergs own private image. Set into a composite of my own images and a free image of the Hollywood sign. All in Photoshop. I also did all the print coordination. 
I think we printed about 500-800 of these. Can't recall.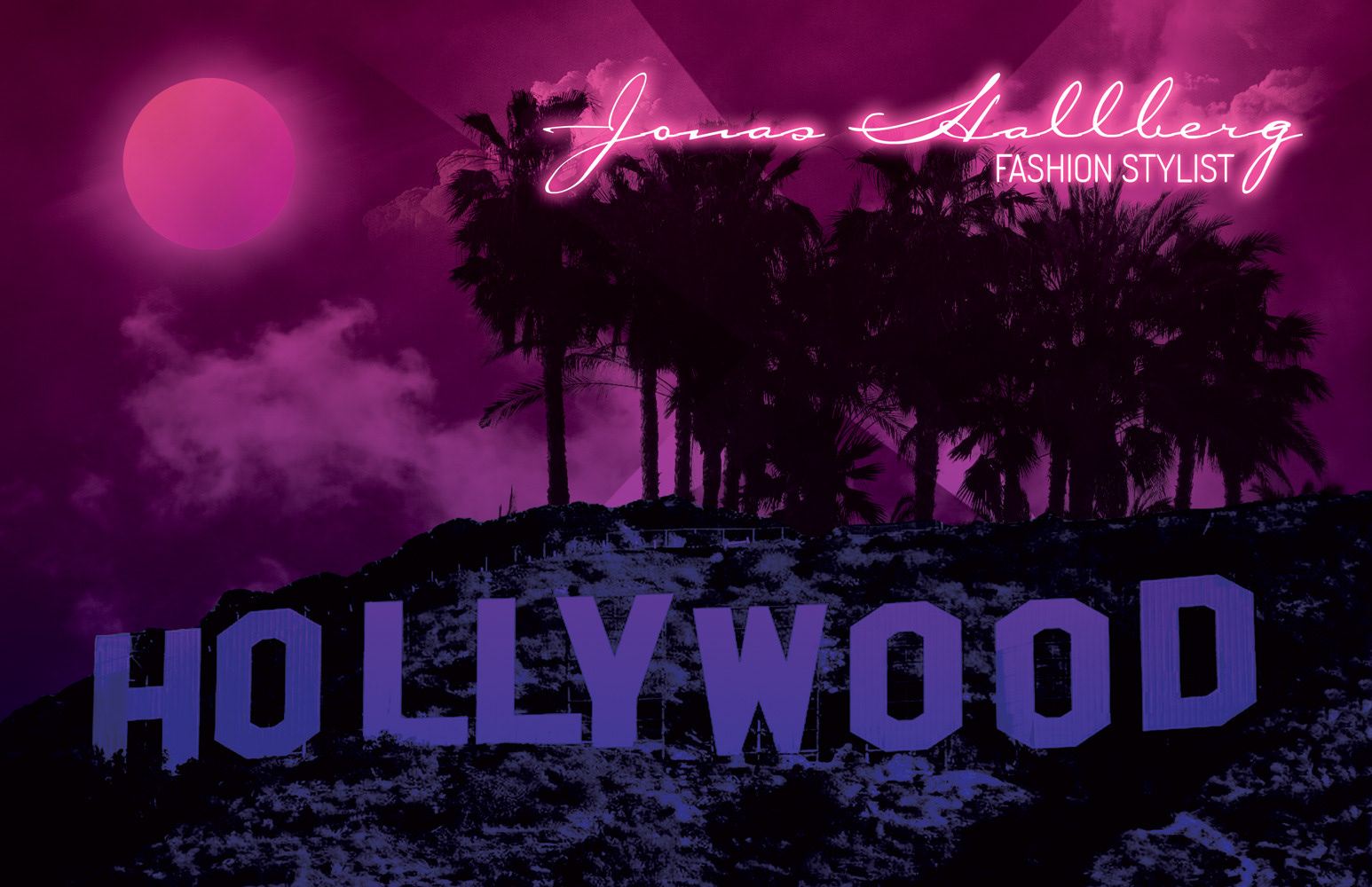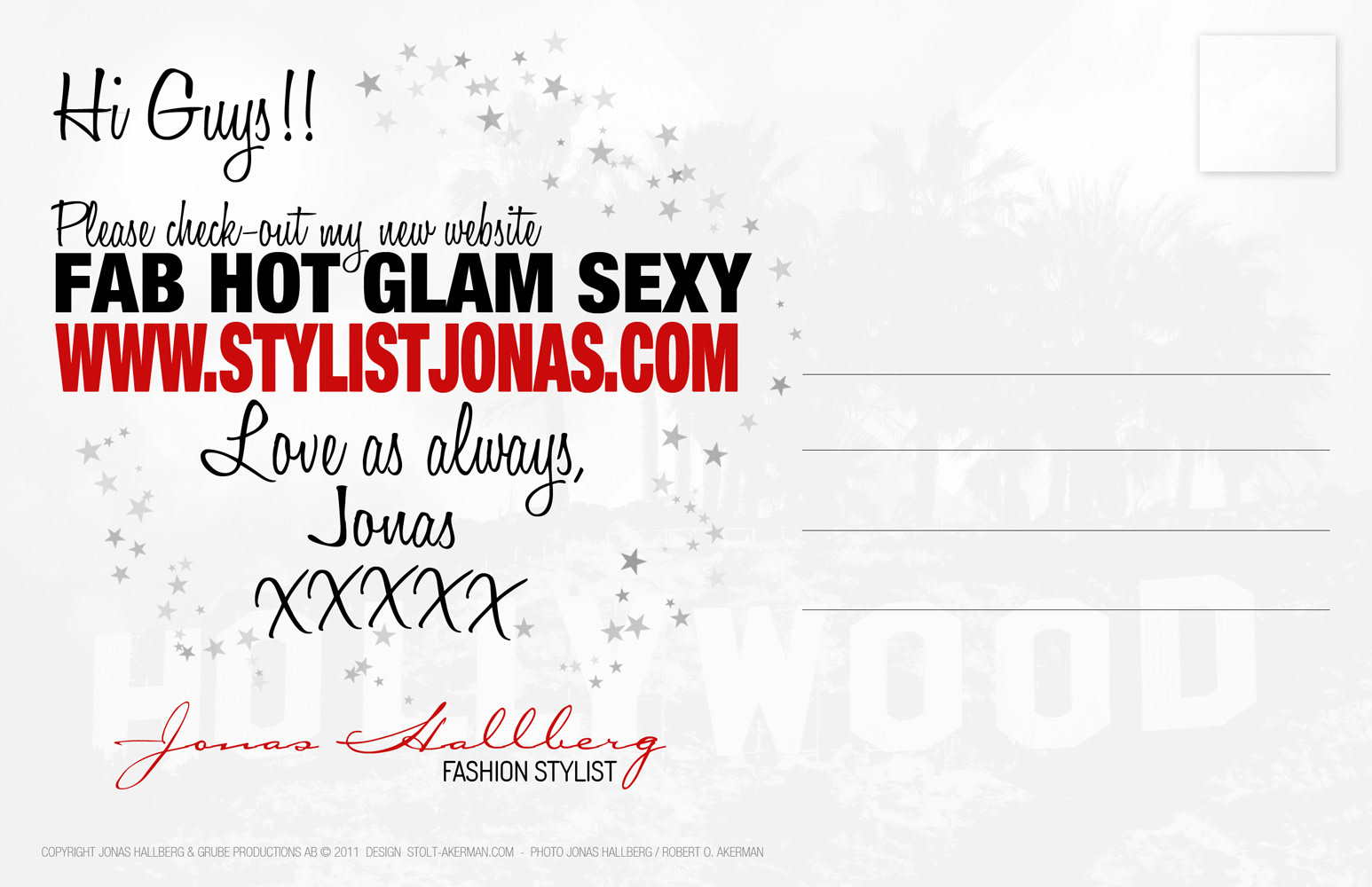 Not used and not suggested. Just did this for fun.